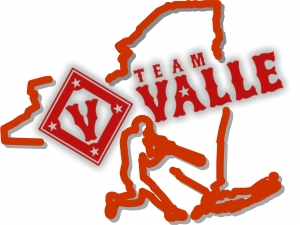 2016/2017 Team Valle players will enjoy:
… 6/7 baseball tournaments per team per year


… Goal of 6 scrimmages per year/team

… 12 players or less per team to maximize play opportunities

… Team Valle Gear – Helmet, practice shirt, cap, bag, practice glove, and hoodie. Bag & Glove is as-needed.


… Unique Team Valle Uniform – Jersey, pant, belt, stirrups, socks, cap

… Professional, non-parent, coaching

… State-of-art-strength and conditioning room

… Winter strength and conditioning program

… Winter

strength and conditioning

program supervision by Rock Strength (3 session per week per team)


… Large indoor turf practice field

…  2 practices per week per team

… Pitching lanes

… Multiple batting cages

… 2nd floor game room/club house with large screen LCD TV, Play Station

… Mac-equipped Conference/Meeting /Study room
Note: Black Shirt Programs and Team Valle Grey receive a subset of the above.