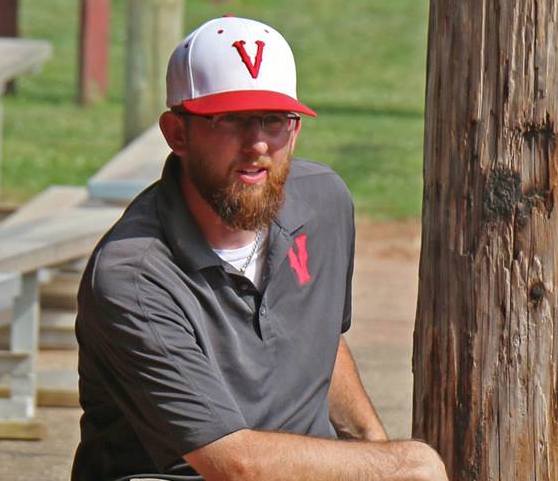 Team Valle is a travel baseball organization based out of Rochester, NY. Team Valle, Inc. is also a NY not-for-profit corporation and a NY Registered Charity (44-20-35). We currently have eight travel baseball teams (11u, 12u, 13u, 14u, 15u, 17U, 17u Showcase, and 18u). Our goal is to provide low-cost, competitive sports (travel baseball) opportunities for youth aged 18 and under by providing teaching, training, tournament opportunities, as well as hosting, and/or providing indoor and outdoor baseball field facilities for, practices, scrimmages, games, tournaments and/or leagues. Furthermore, we use baseball to help instill good work ethic, sportsmanship, integrity, personal character, and to build leadership skills that will enable our players to have a positive impact in their community.
Today, elite baseball travel teams have become the primary way young athletes can get the best instruction, play top competition, and gain exposure (for college or beyond). Because of this, most make running a baseball travel team into a profitable business. However, when the main focus is turning a profit, the determining factor when looking at players is no longer how talented, how well they do in school or even the players' personal character, but how much money the players' parents make. As a non-profit organization, Team Valle puts the focus back on the players; giving them the best instruction, playing the best competition, providing professional coaches that not only invest time getting to know each player individually, but hold them accountable, and helping them with decisions inside and outside of baseball. Unfortunately, there are still significant costs involved with running a travel baseball organization. Our goal, with the help of sponsors and donors, is to provide low player fees and never have to turn down a qualified player due to his/her family's financial situation. Please consider joining us in making this goal a reality!
Dave Valle
President, Team Valle, Inc.
Team Valle Coaching Staff
Team Valle Board of Directors
David J. Valle, President
David acts as President for the Team Valle, Inc. He currently owns Next Pro Training and brings extensive experience in coaching and mentoring of youth. Dave Valle has been a professional hitting and fielding instructor since 2010 and has worked with over 250 students ranging from ages 4-65. He also has been working with and coaching baseball teams since 2012. David is paid a nominal amount as an independent contractor to manage the entire Team Valle organization.
James Pavone, Vice President
Jim acts as Vice President for Team Valle, Inc. He is currently the CFO for YPC Media Inc. as well as, Executive Producer for Faith Street Films.  After working in the marketplace as a business owner for the last twenty two years, he has been led to step into the ministry of Christian writing and film making, sharing God's message to stand firm in our faith and know that He loves us more than we can ever imagine. ( www.kingsfaith.com, www.wildflowerthemovie.com.) He has coached girls' basketball, 12U and 13U baseball and is excited to be with Team Valle in a supporting role, as well as a mentor to our youth. Jim is a non-paid officer. 
Ashley Valle, Treasurer
Ashley acts as Treasurer for Team Valle, Inc. She is currently the owner of Cinderella's Touch, a business that provides residential cleaning services in the Monroe County area. After owning her own business for over five years, Ashley brings a knowledge of finance and book keeping to the Team Valle, Inc. organization. Ashley is a non-paid officer.
Randall Wayland, Corporate Secretary
Randall acts as Corporate Secretary for Team Valle, Inc. He is currently employed by Dugan & Dugan, PC as an attorney, and brings legal knowledge regarding contracts, organizations, non-profits, 501(c)(3) filings, NY charities, as well as skills in fundraising, organization, and business planning. Randall is also experienced at organizing and running baseball tournaments. His baseball background includes coaching Little League, Babe Ruth, and travel baseball for youth. Randall is a non-paid officer.
Hans Blatter, Senior Associate
Hans Blatter is currently acting as Senior Associate to Team Valle, Inc. Hans is the President of Castle Products, Inc., a company offering a broad line of professional cleaners, lubricants, and dressings. Hans brings a wealth of business, management, and marketing expertise to the organization. His baseball background includes coaching travel baseball. Hans is a non-paid officer.
Player Representative
Dave Valle is currently acting player representative advocating for players and resolving conflicts.
TEAM VALLE IS PROUDLY SPONSORED BY